Maximizing
Security and
Saving Costs
The Key to Univé's Secure and Streamlined Treasury Management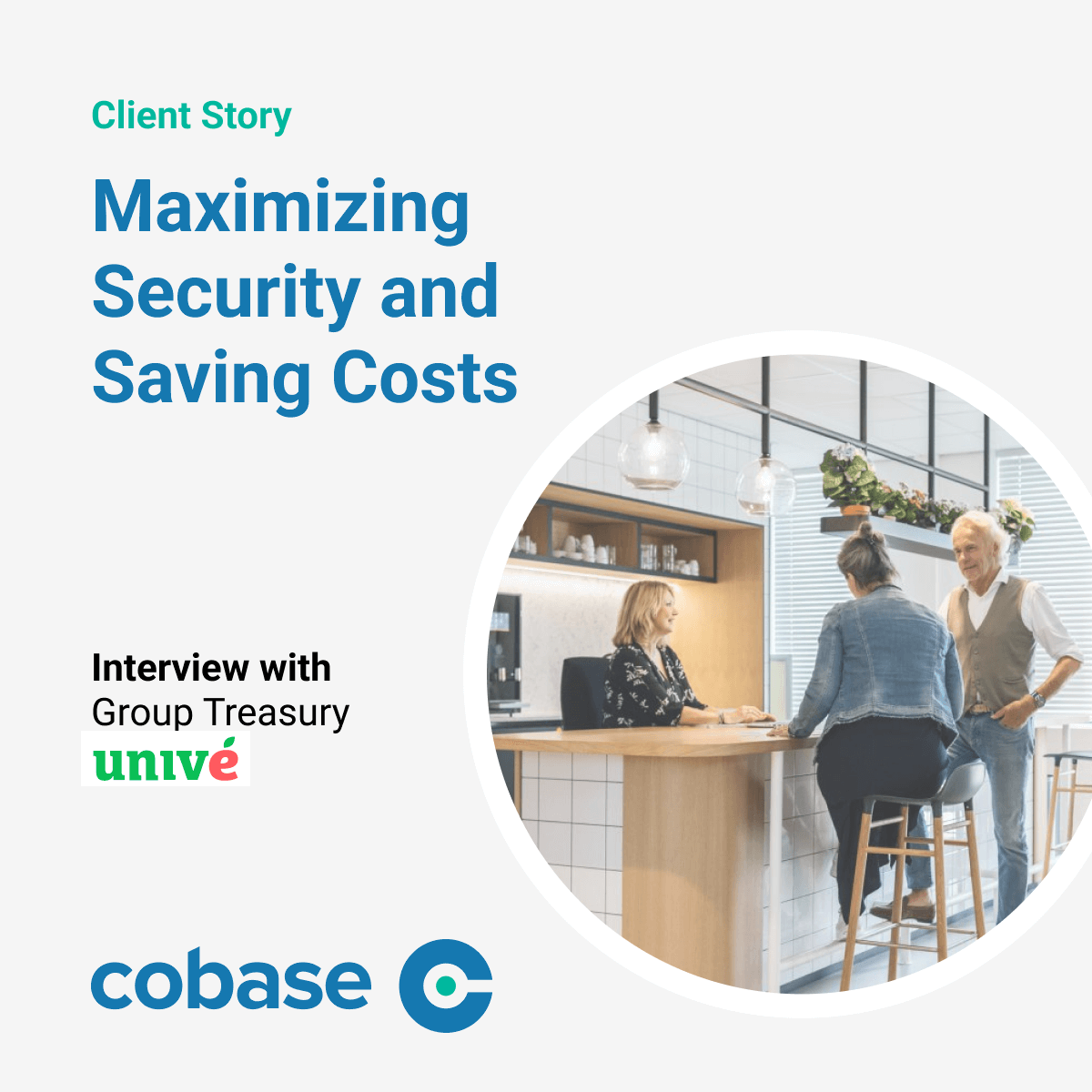 Are you struggling to optimize your cash management and treasury operations? See how Univé, a leading cooperative insurance company in the Netherlands, achieved success with Cobase.
What's Inside the Case Study:
How Univé overcame the challenges of a decentralized organization and optimized their working capital with Cobase's help.
The benefits of using Cobase's flexible and scalable solution, including improved liquidity forecasting and risk reduction.
Group Treasury at Univé, share their positive experience with Cobase and how it helped her focus on important tasks instead of manual actions.
How Cobase's expert implementation and support team provided professional guidance and reduced implementation resistance.
Don't miss out on these valuable insights! Fill out the form below to download the case study and discover how Cobase transformed Univé's Treasury Management for improved productivity and cost savings.