We'd love to hear from you
Whether you have a question about features, trials, pricing, need a demo or anything else, our team is ready to answer all your questions.
Cobase office location
Margriet Toren
Haaksbergweg 75
1101 BR Amsterdam ZO
The Netherlands
General information
tel +31-20-2440220


Product information
tel +31-20-2440221
VAT ID
NL8576.45.225.B.01
Security related matters
tel +31-20-2440220
CoC
68914016
"Cobase offers a unique and standardized way to process payments, leading to the reduction of bank portals and associated tokens."
Mekki Weydert
Treasury Manager
Scotch & Soda
"We have much better insight into the group's cash position on a daily basis via Cobase. And the payment process is fully streamlined now. Our end goal is to get rid of electronic banking systems altogether."
Erwin de Bruijn
Treasury Officer
Stahl Holding B.V.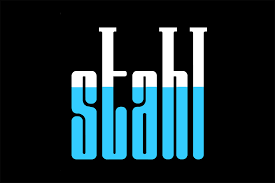 "As a newly created organisation, we needed to act fast. Cobase had the shortest implementation time to go live."
Pim Bezemer
Group Manager Business Control & Treasury
Evos

"The Cobase platform works intuitively. We did not need any training. The client service desk is easy to reach, and always willing and able to help."
Ivo Mollee
Corporate Treasurer
Plukon Food Group