Balance Optimisation
& In-House Banking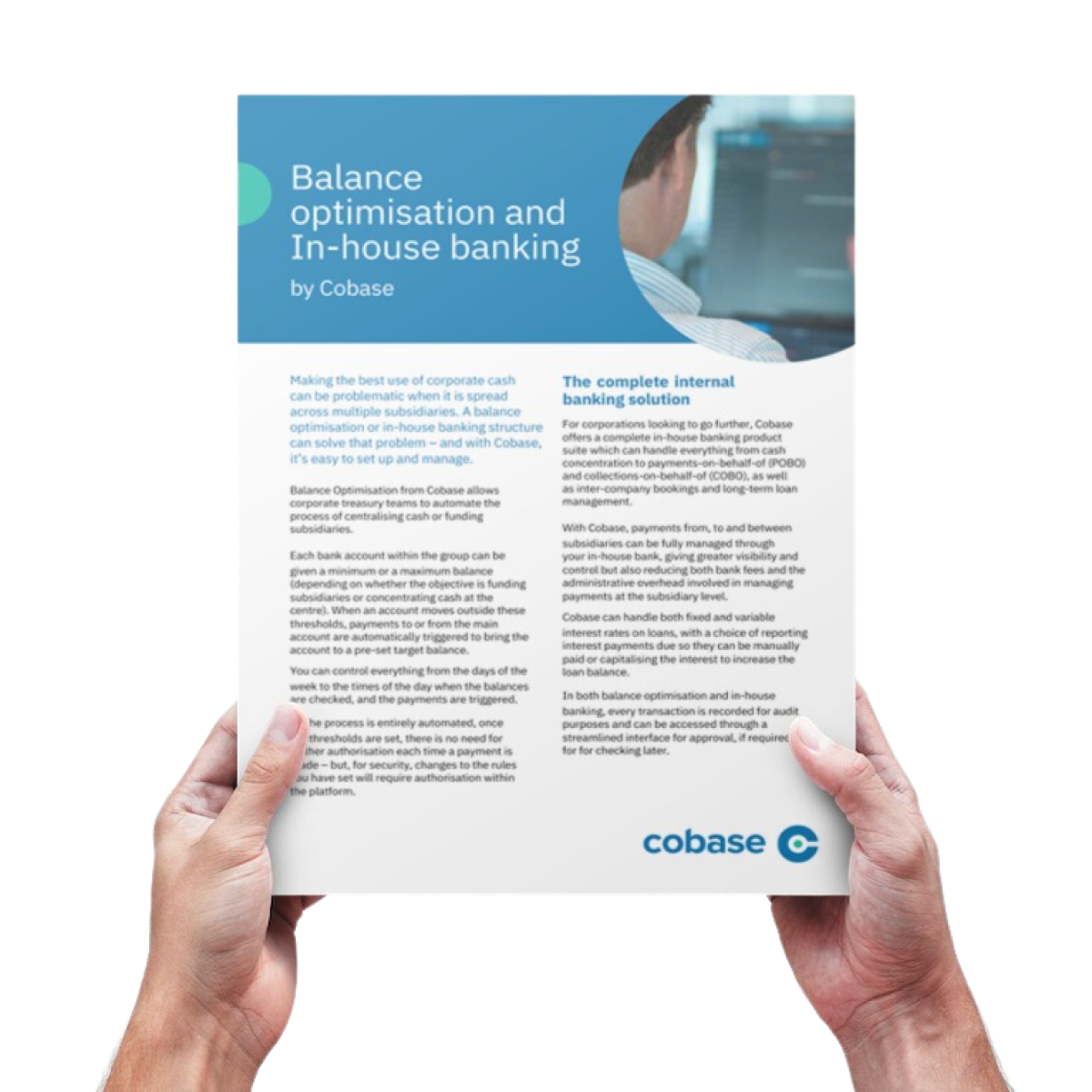 Achieve optimal balance and liquidity management with Cobase's In-House Banking solution. Our innovative platform enables corporations to centralize treasury operations, improve efficiency, and minimize borrowing costs while maximizing cash visibility.
Cobase's In-House Banking module simplifies cash pooling and consolidation across multiple entities, currencies, and banks. By creating virtual in-house banks, you can streamline intercompany loans, interest calculation, and transfers, resulting in a more efficient and transparent cash management process.
Effectively manage your liquidity with Cobase's advanced tools and features. Gain real-time visibility into your cash positions, enabling better decision-making and resource allocation. Our platform helps you maintain optimal cash balances and ensures that your funds are working for you.
Download the Balance Optimization & In-House Banking Fact Sheet