Balance Optimisation
& In-House Banking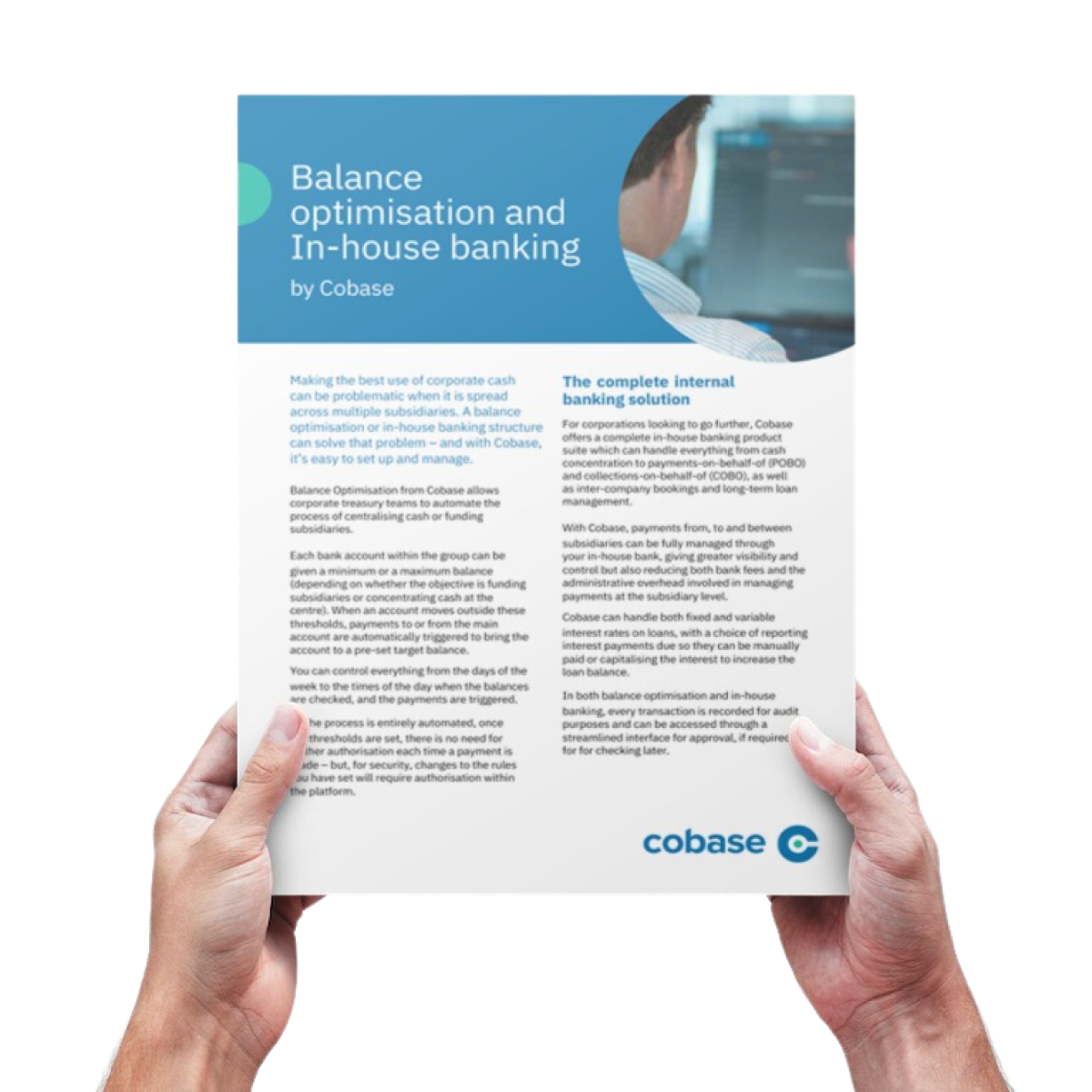 The quest for optimal balance and liquidity management often leads to a maze of multiple entities, currencies, and banks. The struggle lies not just in finding a solution, but in adopting strategic approaches to centralize your treasury operations, minimize costs, and maximize visibility.
Our Balance Optimization & In-House Banking fact sheet is not merely a product description, but a beacon guiding you towards improved efficiency and streamlined processes. It offers insights into simplifying cash pooling, consolidating operations, and managing intercompany loans and transfers more effectively.
This isn't just about tools and features, it's about harnessing strategies to gain real-time visibility into your cash positions for better decision-making and optimal resource allocation. It's about ensuring your funds aren't just sitting idle, but are actively working for you.
Download our Balance Optimization & In-House Banking fact sheet today. Empower yourself with the knowledge to make your liquidity work harder, and your balance management smarter. Begin your journey towards a more efficient and transparent cash management process.