Bank Connectivity
& Cash Visibility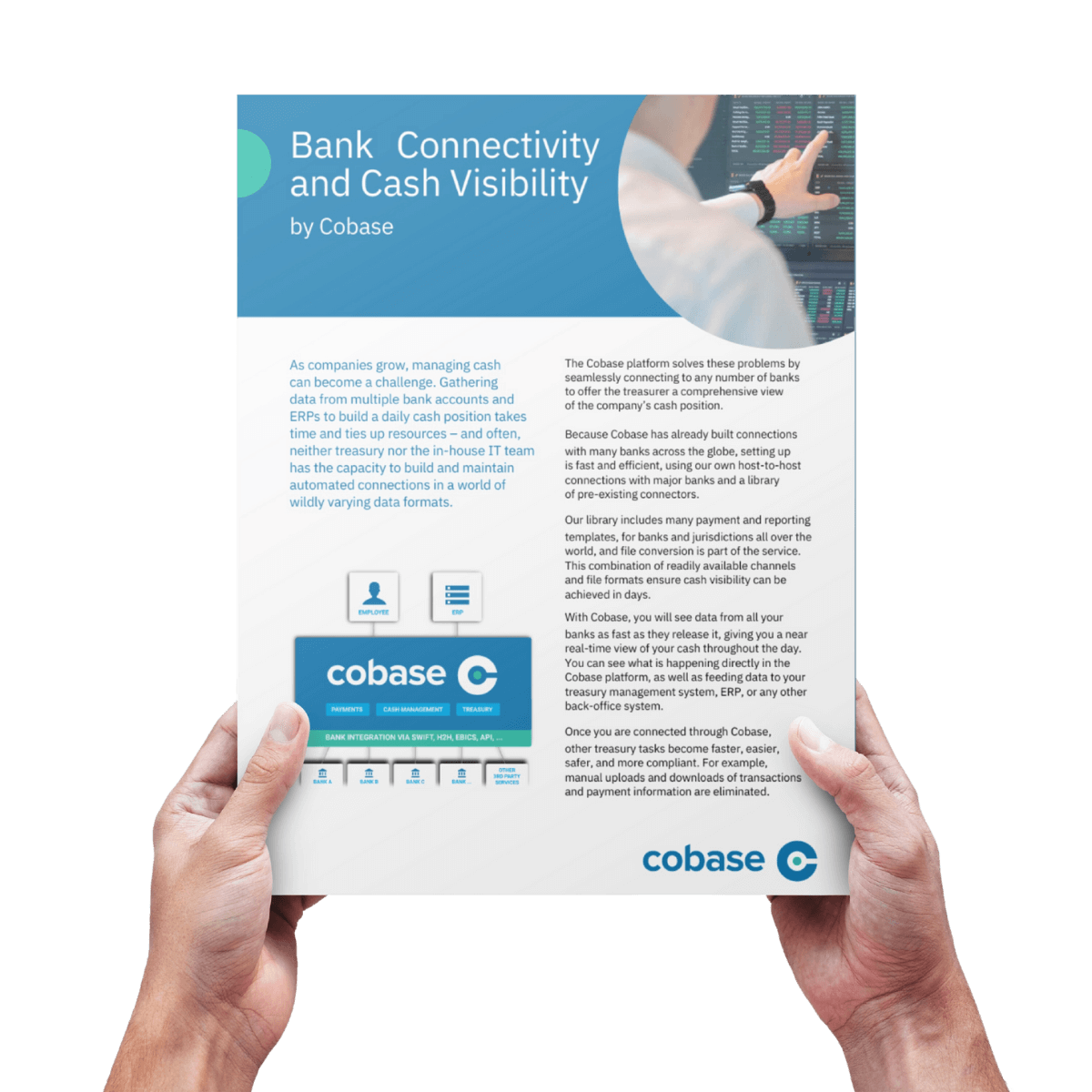 Are you grappling with fragmented views, delayed information, and intricate bank connectivity? Are these challenges hampering your real-time cash visibility? What you need are effective strategies and best practices to navigate these hurdles.
Our 'Bank Connectivity and Cash Visibility' fact sheet offers the right insights. It provides an in-depth understanding of streamlined banking practices, centralizing account views, and automating transactions for accurate cash flow monitoring. This isn't about a product - it's about the strategy to revolutionize the way you handle finances, giving you the control and clarity you need.
Download our fact sheet today, and empower yourself with knowledge to transform your financial management. It's time to move away from the struggles and towards a future of seamless bank connectivity and improved cash visibility.