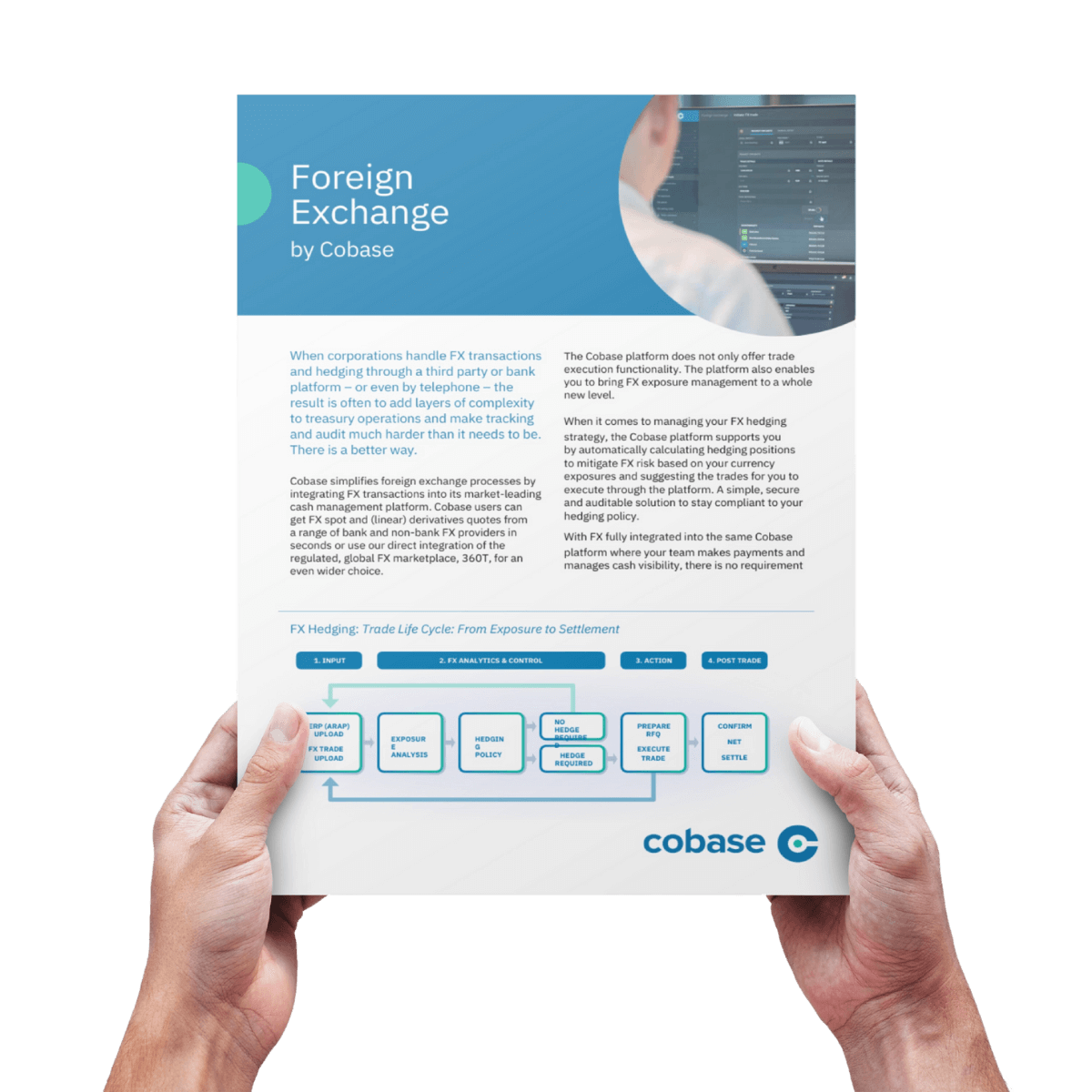 Managing foreign exchange (FX) can often feel like a juggling act, with the complexities of different currencies, fluctuating rates, and the uncertainties of global markets. But what if you could simplify the process, secure your transactions, and gain the confidence to navigate the FX world with ease?
Our Foreign Exchange fact sheet is not just a description of a platform - it's your comprehensive guide to elevating your FX processes. Dive into an overview of FX trading best practices, automated exposure management, and strategic hedging. Learn about secure connectivity with multiple providers and explore actionable strategies to mitigate FX risk while staying compliant.
This is not about saying goodbye to third-party platforms or banks, it's about welcoming a better, seamless, and more auditable solution for your FX management.
Download our Foreign Exchange fact sheet today, and revolutionize your approach to FX transactions, risk management, and overall treasury operations. Let the power of knowledge guide you to a more streamlined and secure FX management journey.