Visibility, Control & Efficiency
using:
Cobase provides a single point of access to bank accounts and other products and services from many banks and financial service providers. Three products with optional modules are available, so we can always provide the optimal solution for every case.
Basic yet powerful integration between a company's cloud based ERP system and banks. Bank accounts are connected in a secure way to send payment files and receive electronic bank statements.
Powerful solution for companies that need extensive bank connectivity. Connect ERP systems and manage bank accounts via one central portal with one central user administration and flexible workflows.
Webinars
We frequently organise webinars to give a general overview or zoom in on a specific topic. You're welcome to join, learn more about Cobase and see our live demo!
Request a meeting or demo
Contact us if you are interested to learn more about Cobase. We can discuss your specific requirements and determine which modules of Cobase are most suitable for your organisation.
What we
solve for our customers
Does your company use cloud based ERP or accounting software?
Companies using a cloud based ERP or accounting software often have no connectivity between their ERP / accounting software and their bank portal.
This means that execution and management of authorizations are activities that take place outside of the ERP/accounting system and require many manual processes to keep bank and ERP data in sync.
Does your company work with multiple banks?
Companies that work with multiple banks need to execute payments, manage authorizations, and monitor cash in multiple bank portals.
This requires multiple tokens to be managed, several working procedures to adhere to, and moreover, manual consolidation of financial data coming from multiple sources. Often multiple interfaces between finance software and banking systems are in operation and need to be maintained.
Does your company forecast and manage liquidity and FX, and optimize cash positions over multiple banks and accounts?
Companies that need to actively forecast and manage their liquidity, manage their foreign currency exposure, and optimize cash positions over multiple banks and accounts may even face larger issues because they have to work in multiple bank portals.
Executing these tasks spread over multiple bank portals is far from easy, and by no means efficient.
"Cobase offers a unique and standardized way to process payments, leading to the reduction of bank portals and associated tokens."
Mekki Weydert
Treasury Manager
Scotch & Soda
"We have much better insight into the group's cash position on a daily basis via Cobase. And the payment process is fully streamlined now. Our end goal is to get rid of electronic banking systems altogether."
Erwin de Bruijn
Treasury Officer
Stahl Holding B.V.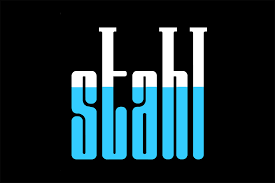 "As a newly created organisation, we needed to act fast. Cobase had the shortest implementation time to go live."
Pim Bezemer
Group Manager Business Control & Treasury
Evos

"The Cobase platform works intuitively. We did not need any training. The client service desk is easy to reach, and always willing and able to help."
Ivo Mollee
Corporate Treasurer
Plukon Food Group

"Farming innovators want to work with finance innovators; that is why we chose Cobase."
Raymon Danser
Head of Treasury and Collections
Lely