Cobase
Companies that hold accounts with different banks face many inefficiencies. They have to use different bank portals to interact with their banks and other financial service providers, and often multiple ERP connections have to be maintained. The more different banks and accounts a company has, the more complex it gets.
Cobase offers a solution! Our multibank platform is a single point of access to all bank accounts and other financial products and services from many banks and financial service providers.
Main features of the platform are a central Payment Hub, Cash Management and Treasury modules. The combination of this functionality with many bank connections in one place offers tremendous financial and operational efficiency, especially for medium and large size companies. Users and authorisation schemes can be centrally managed for all subsidiaries or departments and only one security token is needed for each user.
If you're interested in future developments, then please leave your email address and we'll keep you informed. Stay informed
Webinars 3 & 17 Mar, 6 & 20 Apr
Learn more about Cobase and see our live demo!
Register now
Request a Cobase Quick Scan or Demo
Find out if Cobase is suitable for you.
Request now
Roadmap
We believe strongly in co-creation with our clients. Our platform is continuously enhanced with new features, based on input and feedback of our clients. Items on the product roadmap are prioritized based on the needs of our clients.
For Corporates
For Banks
Mission
"Our mission is to make working with multiple banks more efficient. This process is never finished, every day we make it easier."
News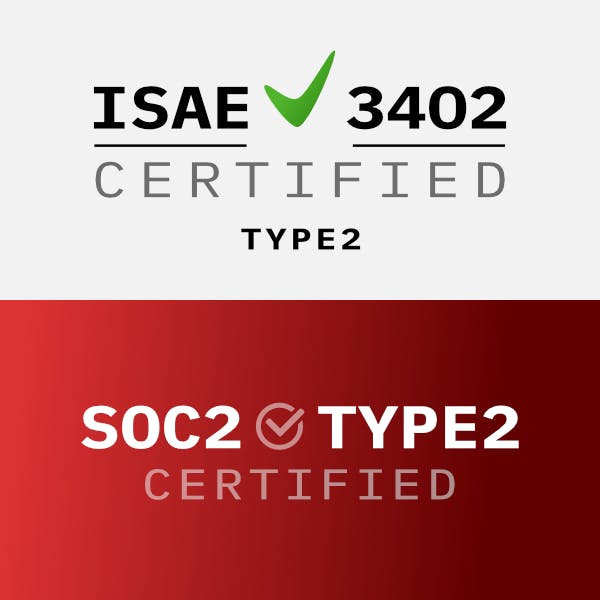 Being certain that payments and client data are always safe with Cobase is our top priority. Certification is an important aspect to assure high quality security management processes are in place. Last year we received the ISAE 3402 Type 1 and SOC2 Type 1 certification, a good step. We are proud to announce that Cobase now has received the ISAE 3402 Type 2 and SOC2 Type 2 certifications. This next level demonstrates that all relevant internal control process and management measures have been found effective and have been monitored and audited for a period of one year. The certification provides our customers and other stakeholders the assurance that Cobase manages its systems and processes in a responsible manner.
Read more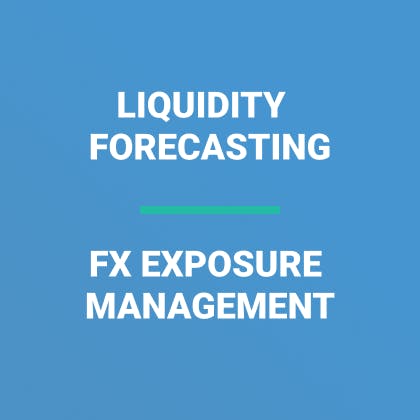 We are proud to announce the launch of our new modules for Liquidity Forecasting and FX Exposure Management. Over the past year these new features have been developed and tested in co-creation with some of our thought leading customers. These modules will enable corporate treasuries to work in a highly efficient way to optimize cash positions or automatically hedge their FX risk on a continuous basis.
Read more
Main features
Platform with optional modules
Corporates can use the Cobase solution primarily as a payment hub with strong bank connectivity or add modules and use it as a full Cash Management or Treasury Management system.
Portal
Log on to the multibank portal with a secure app or token. Use a variety of modules on the platform. Immediately see the most relevant information on a dashboard or navigate to one of the modules. Manage bank accounts of many different banks, all from one place.
ERP systems
Just one connection from the ERP system to Cobase, and from there we take care of all the technical connections with the banks, including file transformations if needed.
User administration
The entire user administration is fully managed in one central place, harmonized for all banks and no dependency anymore on the banks. Standard audit reports can be generated for periodic reviews or filing.
Payments
Many different types of payment formats are supported. Cobase can very easily adopt and support new types of payment formats. Data transformation is one of the key features.
Reporting
Many different types of balance and transaction reporting formats are supported. Cobase can very easily adopt and support new reporting format types. Data transformation is one of the key features.
Foreign Exchange
Trade FX products (spot, forward, swap), calculate FX exposure and automatically hedge it. Define your FX hedge policy. Budget, uncommitted and committed transactions can be entered into the system. Automatic calculation of required hedging based on policy and exposure. Requests for quotes are automatically prepared and offered prices can be accepted immediately to close a deal. Standard settlement instructions can be configured and prepared.
In-house banking
Intercompany accounts can be set up. Cash pooling transactions can automatically be tagged. Intercompany bookings can be used to reduce the number of physical payments. Automatically maintain the intercompany loan administration and calculate interest positions at self-defined rates.
Netting
Netting is supported as part of the In-house banking module and can be used to minimize the number of required credit and debit transactions.
Liquidity Forecasting
Liquidity Forecasting helps to optimize liquidity. Short-term and mid-term forecasting of cash flow and account balances is based on actual bank balances, high level budgets, uncommitted and committed transactions. Manage balances, fund accounts timely, prevent operational issues with insufficient funds – optimize currency positions and liquidity in general.
Cash pooling (planned)
Supports multibank funding and sweeping. Accounts across different banks can be linked and target balances can be set. Let the system transfer funds between accounts to optimize cash balances.
Audit trail
Everything an end user or the system itself does, is automatically recorded in an audit trail. Any significant change is stored and can be queried. It's always clear who did what and when.
Robo Assistant
The Robo Assistant is a key module for RPA (robotic process automation). It can be configured to continuously monitor user defined business rules and execute preconfigured actions if needed.
Alerts
Push alerts can be sent when important events occur. A lot of flexibility is provided to configure these alerts.
Transaction Screening
Cobase is regulated by the Dutch Central Bank and therefor has proper sanction screening and transaction screening in place.
Bank Connections
Cobase has connections with more than 100 banks around the world. In most cases we can add connections with banks that are not connected yet. Contact us if you would like to know more.
Roadmap
More features are planned on our roadmap. For example, we plan to add modules for Loan Portfolio Management and Bank Guarantees. Contact us if you have specific needs.