Cobase Bank Connector for
SAP S/4HANA
Say goodbye to manual processes and hello to effortless SAP S/4HANA bank connectivity with Cobase's Bank Connector! With 15,000+ integrated banks, secure payment transfers and flexible approval flows, managing your finances has never been simpler. Download the SAP S/4HANA Bank Connector now and streamline your financial management today!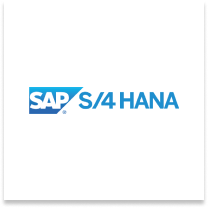 Transform Your Banking Integration with Cobase Bank Connector for SAP S/4HANA!
Say goodbye to manual processes and IT complexities with our seamless integration solution. With over 15,000 banks integrated via the Cobase platform, easily transfer your payment and direct debit batches in a secure way. Our flexible approval flow ensures that they are automatically transferred to all your banks, with bank statements automatically downloaded and delivered in SAP S/4HANA for easy reconciliation.
But that's not all - Cobase also offers additional services like payment and cash management, FX dealing and heging, and liquidity forecast, in-house banking and cash pooling modules. And with our modular approach, you only pay for what you use. Get compliant with your risk policies and connect to all possible banks and PSPs with our professional implementation team guiding you every step of the way.
Make banking integration simple and efficient with Cobase Bank Connector for SAP S/4HANA.
5 reasons to start today!
Automates bank processing: The Cobase Bank Connector for SAP S/4HANA automates payment processing by transferring payment files to your banks and uploading bank statements into SAP S/4HANA, ready to be picked up for reconciliation. This integration eliminates the need for manual and inefficient processes, streamlining your financial operations and reducing the risk of errors.


Enhances compliance: By reducing the touchpoints that a payment batch can be changed, the Cobase Bank Connector helps organizations comply with their risk policies.


Centralizes bank connections: The Cobase Bank Connector connects to all banks via the Cobase multibank platform in a centralized way, making it easier for organizations to manage their banking relationships.


Professional implementation support: Cobase Bank Connector is supported by a professional implementation team that guides organizations through the process of setting up bank connections in the most efficient and effective way possible.


Scalable and flexible: The Cobase Bank Connector is easily extendible with additional cash management and treasury modules, allowing organizations to scale and adapt their financial processes as needed.
The Cobase Bank Connector can help organizations streamline their financial processes, reduce operational risks, and achieve greater efficiency and compliance.