On request of its corporate clients, Cobase integrates with banks using the most suitable channel type.
Connecting corporates with banks
Clients expect Cobase to help them connect efficiently and securely to all banks where they hold bank accounts. Banks benefit because it allows their clients to operate in one harmonized way across all their banks without the bank having to make investments in a separate channel.
On request of its corporate clients, Cobase integrates with banks using the most suitable channel type. This will be determined for each specific bank where our clients hold accounts, together with the bank. Depending on expected volumes and capabilities of the bank, we can use our SWIFT BIC address CBSXNL2A or a more bank specific solution such as a host-to-host connection, EBICS, open banking API or other solutions.
Bank partnerships
Cobase is open to different types of partnerships with banks. Interested banks can contact Cobase to discuss how we can help your clients with their multibank needs. Several models exist, based on referrals and other types of collaboration.
White labelled solutions
Interested banks can offer Cobase or parts of the plaftform as a white labelled solution. This means the bank, under its own brand, can offer a multibank channel including Treasury modules to its clients which Cobase will operate.
Webinars
We frequently organise webinars to give a general overview or zoom in on a specific topic. You're welcome to join, learn more about Cobase and see our live demo!
Request a meeting or demo
Contact us if you are interested to learn more about Cobase. We can discuss your specific requirements and determine which modules of Cobase are most suitable for your organisation.
"Cobase offers a unique and standardized way to process payments, leading to the reduction of bank portals and associated tokens."
Mekki Weydert
Treasury Manager
Scotch & Soda
"We have much better insight into the group's cash position on a daily basis via Cobase. And the payment process is fully streamlined now. Our end goal is to get rid of electronic banking systems altogether."
Erwin de Bruijn
Treasury Officer
Stahl Holding B.V.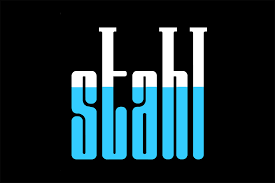 "As a newly created organisation, we needed to act fast. Cobase had the shortest implementation time to go live."
Pim Bezemer
Group Manager Business Control & Treasury
Evos

"The Cobase platform works intuitively. We did not need any training. The client service desk is easy to reach, and always willing and able to help."
Ivo Mollee
Corporate Treasurer
Plukon Food Group