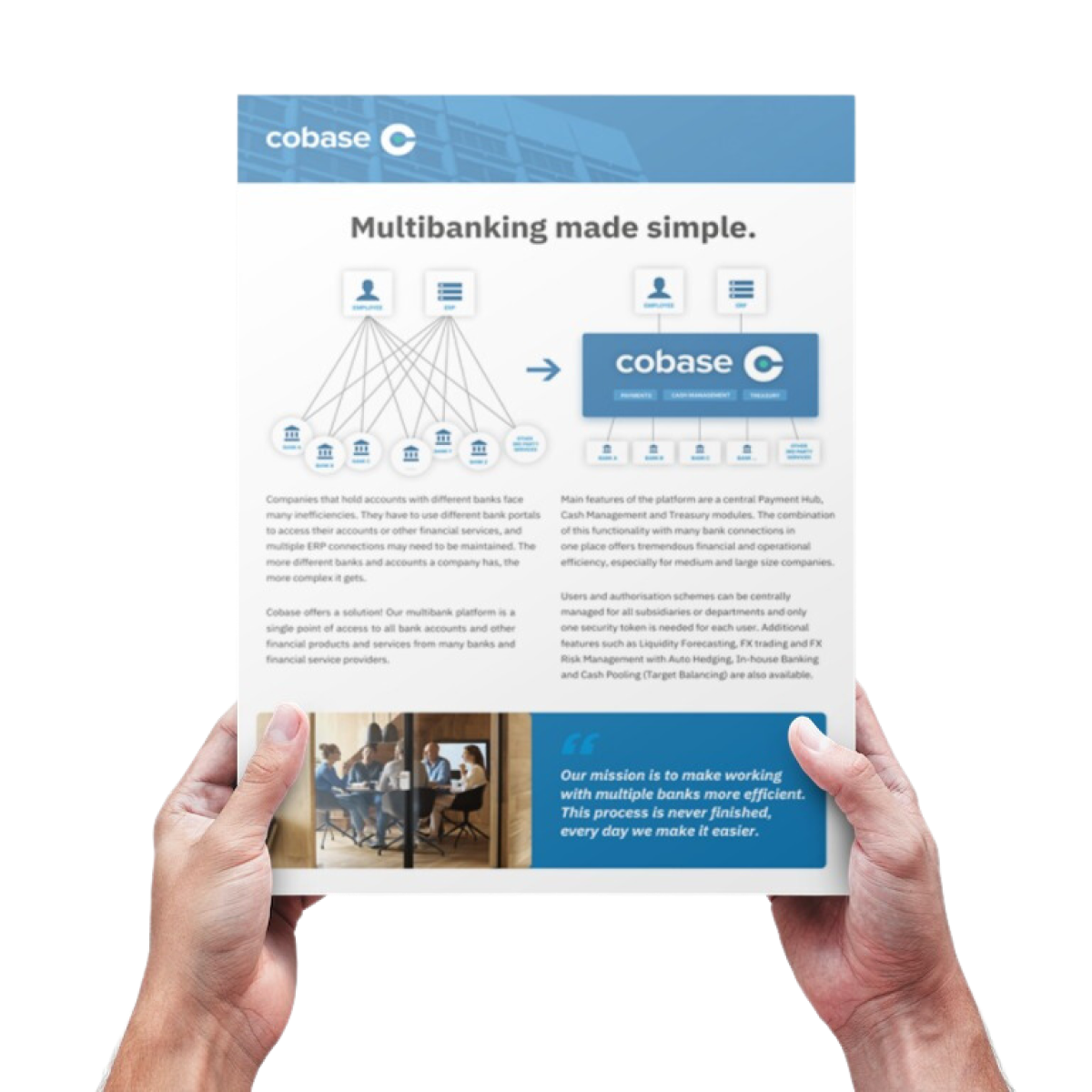 Tired of managing multiple bank accounts across different platforms? Cobase offers a comprehensive multibank solution, providing a single access point to all your accounts and services from various banks and financial providers.

With Cobase, experience:

Centralized account access and financial services.
Streamlined payment initiation and authorization
Efficient user administration and signature rights control
Effortless cash position forecasting
Additional features include Liquidity Forecasting, FX Trading, FX Risk Management, In-house Banking, and Cash Pooling.

Transform your multibanking process - download our fact sheet today.