Corporates can use the Cobase solution primarily as a payment hub with strong bank connectivity or add modules and use it as a full Cash Management System. You can even upgrade the solution to a Treasury System.
The struggle
Imagine a dashboard where you can manage all your company's bank accounts in one place.
Separately and independently from any bank.
A clear overview and visibility into all your bank balances on a daily basis.
A secure, single point-of-access with just one security token for all banks. You can also manage all users and authorizations from a central administration.
Cobase has a solution for you. A single dashboard where you can manage all of this and more.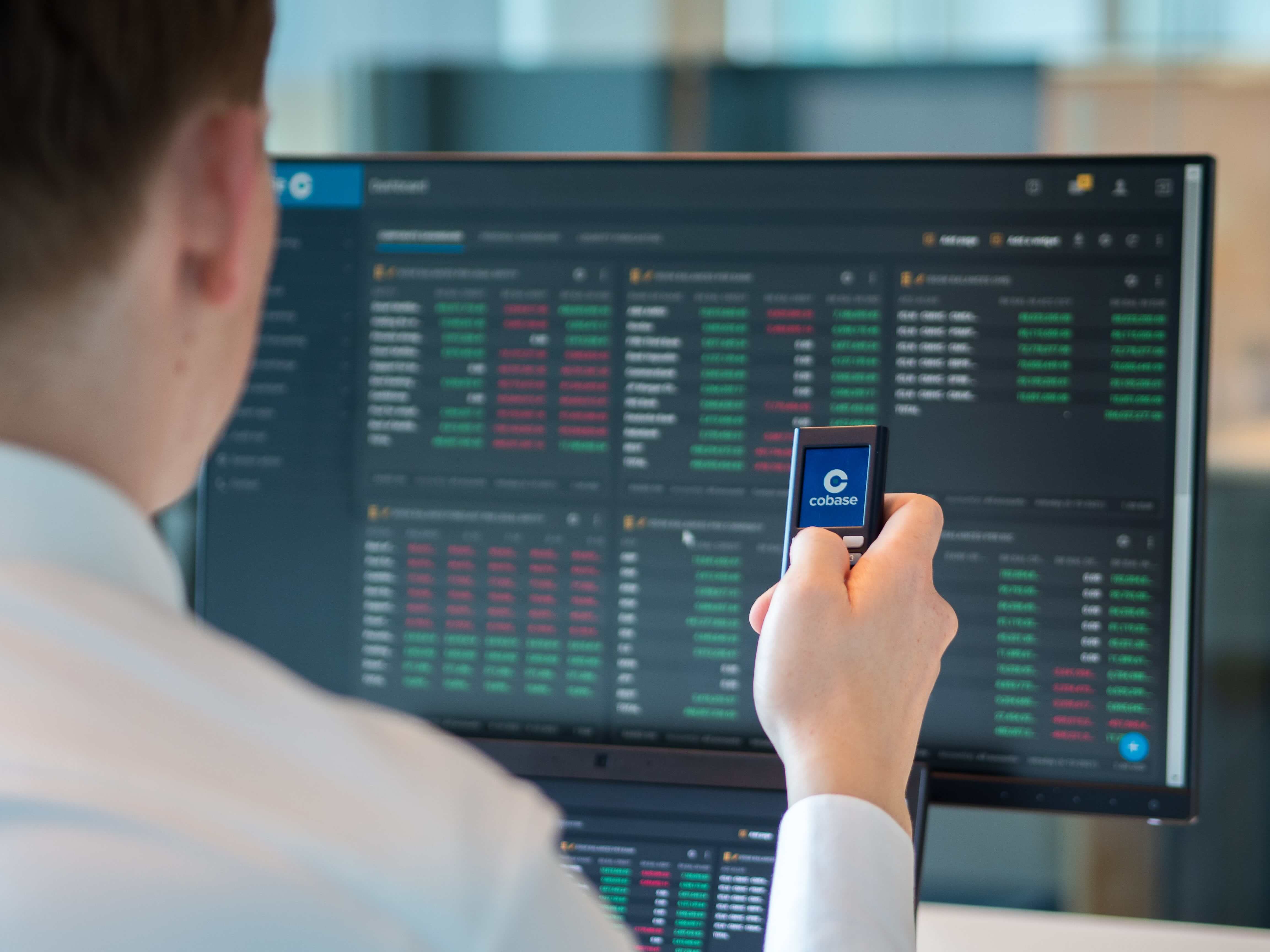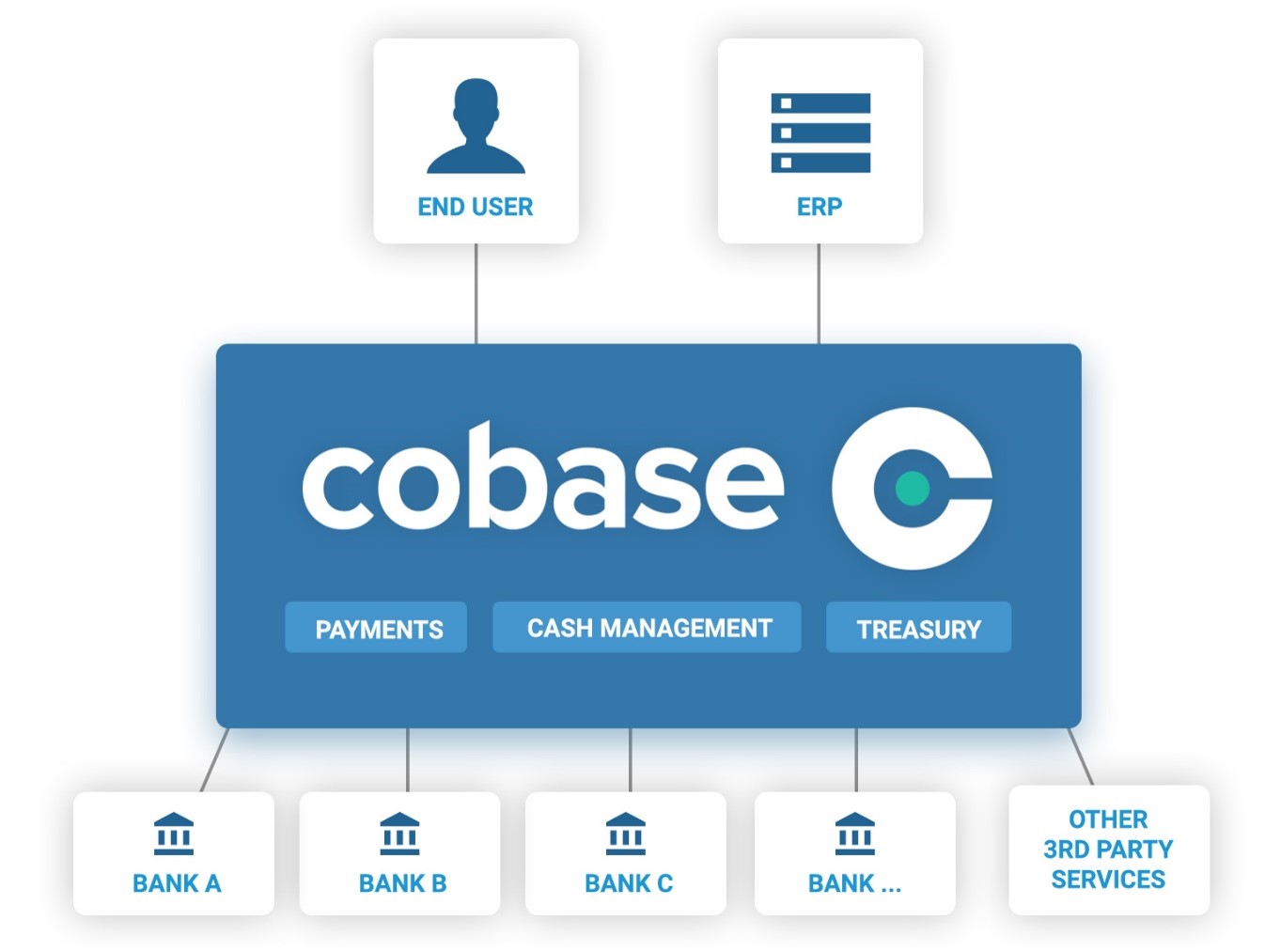 The challenge
Larger companies, often with affiliated operating companies, work with multiple banks and multiple bank accounts. Some may even work with more than one ERP system. Multiple currencies can easily be part of this equation, too, which creates a complicated scenario if you want to achieve effective, efficient and secure cash management.
Add to that equation that your ERP system may not even be connected to any of your banks' portals. Not only that, but it may even lead to loss of payment integrity, introduce risks and eventually compliance issues.
If you have to manage and execute payments and receivables, manage cash and foreign currencies, and authorizations across multiple platforms and portals manually every day, you face a time-consuming and tedious process. A process that offers no guarantees of a clear overview or visibility for you or the board on a daily basis.
The solution
Cobase provides connectivity to multiple banks, directly from your ERP or via a portal. This enables you to execute payments and receivables, cash monitoring, forecasting and management, foreign currency management and authorizations management in a free configurable single window user interface. The Cobase solution eliminates the need for working in different bank portals via multiple processes manually. Our dashboard brings you total robust and safe payments and liquidity control.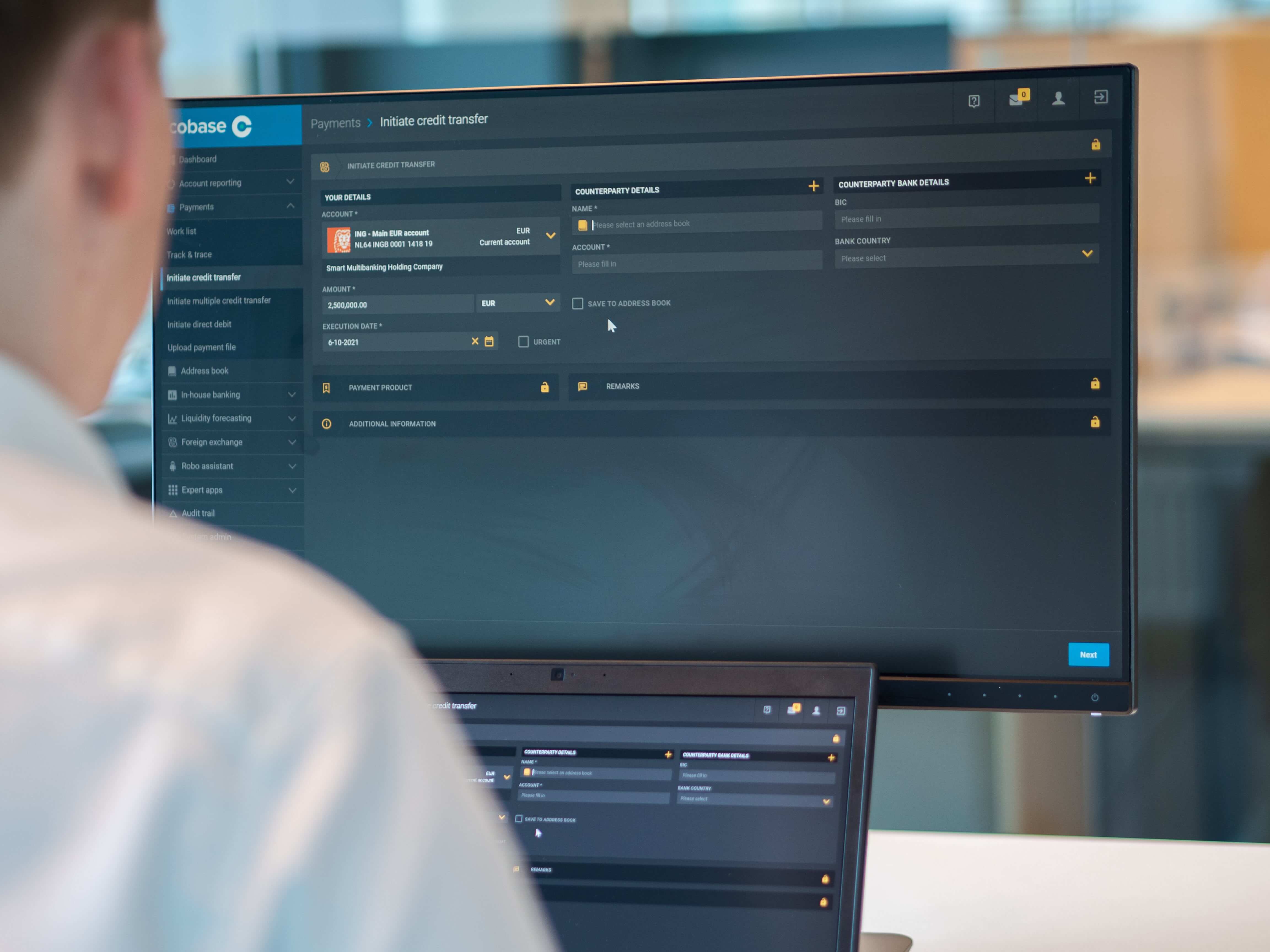 Portal
Log on to the multibank portal with a secure app or token. Use a variety of modules on the platform. Immediately see the most relevant information on a dashboard or navigate to one of the modules. Manage bank accounts of many different banks, all from one place.
ERP systems
Just one connection from the ERP system to Cobase, and from there we take care of all the technical connections with the banks, including file transformations if needed. We can integrate almost every ERP system and have API integrations with several cloud ERP and accounting systems.
User administration
The entire user administration is fully managed in one central place, harmonized for all banks and no dependency anymore on the banks. Standard audit reports can be generated for periodic reviews or filing.
Payments
Many different types of payments are supported. Cobase will take care of the data transformation required for different banks.
Reporting
Cobase will deliver the balance and transaction reporting formats required by your ERP. Whereas the different banks will deliver the information in different formats Cobase will harmonize this data for you.
Audit trail
Everything an end-user or the system itself does is automatically recorded in an audit trail. Any significant change is stored and can be queried. It's always clear who did what and when.
Alerts
Push alerts can be sent when important events occur. A lot of flexibility is provided to configure these alerts.
Transaction screening
The Dutch Central Bank regulates Cobase and, therefore, sanction screening and transaction screening is in place.
Robo assistant
The Robo Assistant is a key module for RPA (robotic process automation). It can be configured to continuously monitor user-defined business rules and execute preconfigured actions if needed.
Bank connections
Cobase has connections with more than 200 banks around the world. In most cases, we can add connections with banks that are not connected yet. Contact us if you would like to know more.
Roadmap
More features are planned on our roadmap. For example, we plan to add modules for Loan Portfolio Management and Bank Guarantees.
API connectivity
One API for corporate ERP systems provides access to APIs of many banks and other service providers such as FX providers, payment service providers and market data providers.
Webinars
Sit back and relax and watch in 10 to 20 minutes our webinars that give a general overview or zoom in on a specific topic. Watch and learn more about Cobase and see our platform!
Request a meeting or demo
Contact us if you are interested to learn more about Cobase. We can discuss your specific requirements and determine which modules of Cobase are most suitable for your organisation.