Time Flies So Be The Pilot: Automating Centralised Treasury Processes
Download now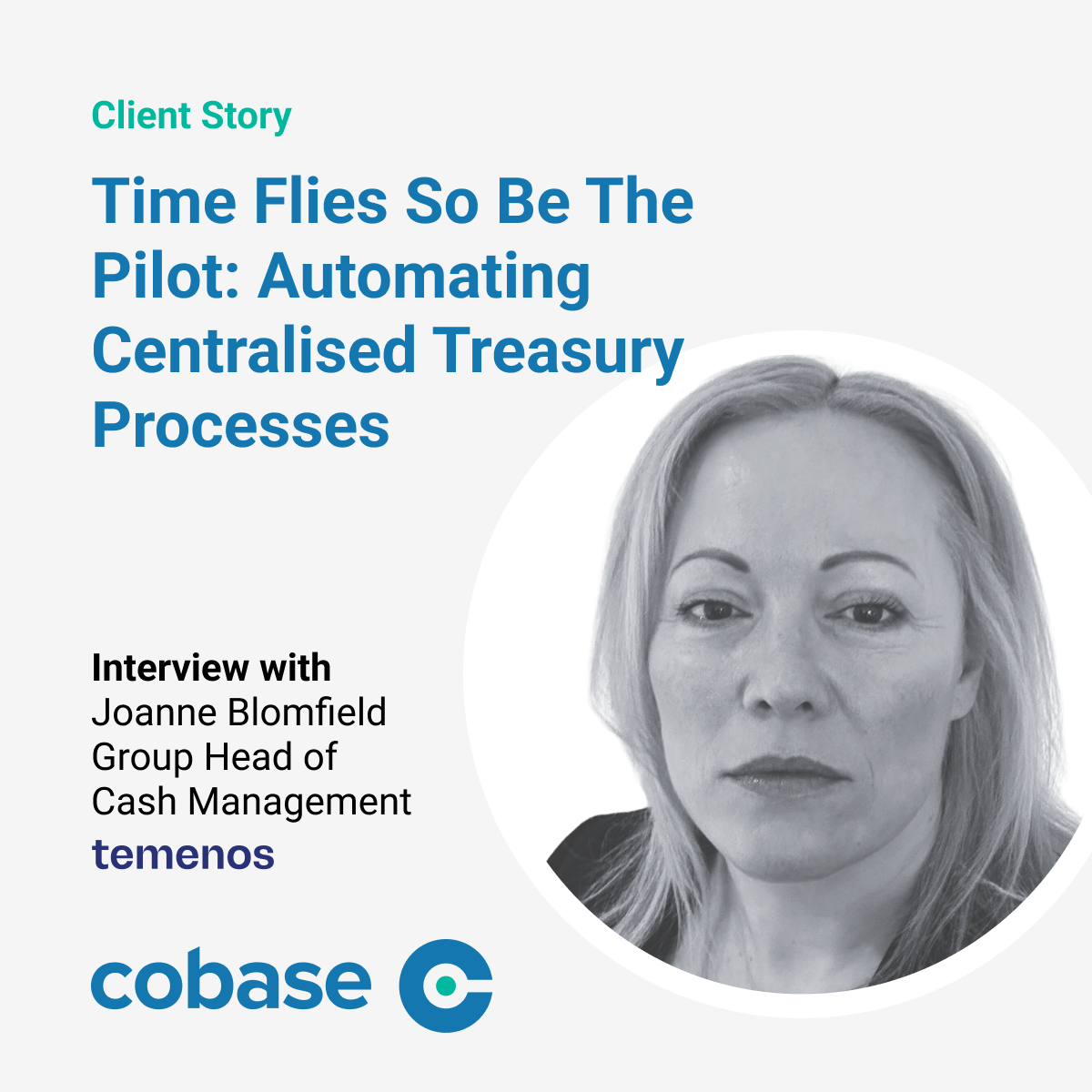 Banking software giant Temenos tasked Cobase with devising a better system for the management of its global bank relationships, cash, and FX. The results have slashed manual processes and reliance on spreadsheets, saving the treasury team vital hours in the day.
As Temenos is a billion-dollar company, the treasury needs to be incredibly efficient to manage the level of work that flows through the department.
The project entailed:
45 banks
52 countries
324 accounts
Joanne Blomfield Cash Manager at Temenos states. "I promise they haven't paid me, but they have been absolutely great."
Download "Automating Treasury at Temenos".
To receive the Temenos story