'FX and FX hedging with Cobase'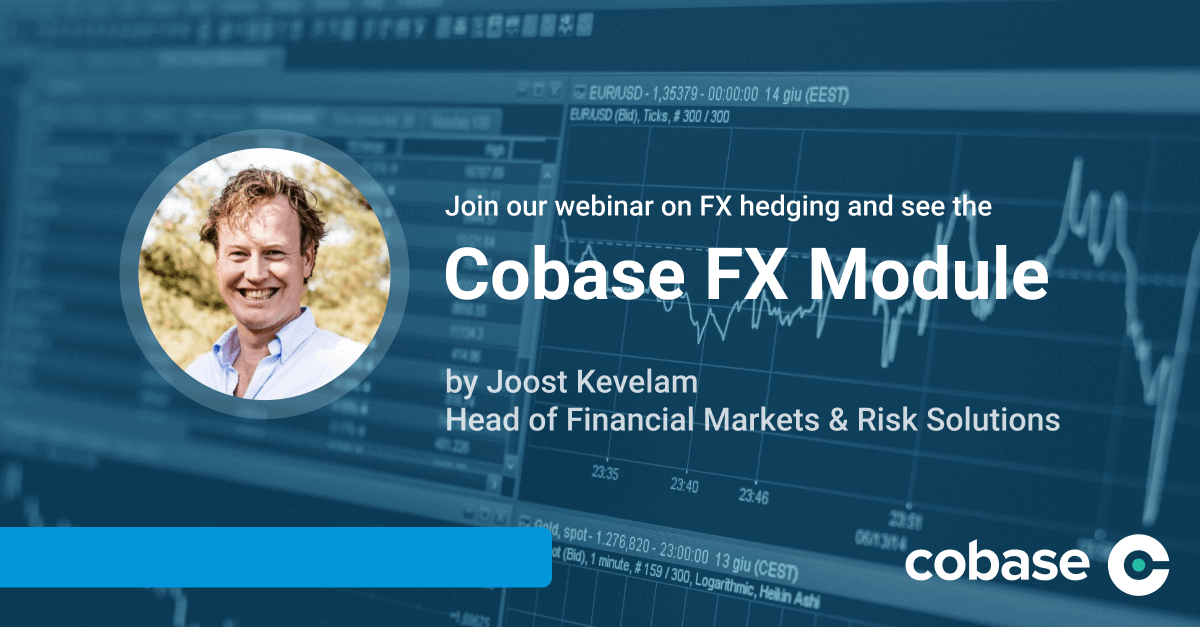 FX and FX hedging with Cobase
Trade FX products (spot, forward, swap), calculate FX exposure and automatically hedge it. Define your FX hedge policy. Budget, uncommitted and committed transactions can be entered into the system.
Automatic calculation of required hedging based on policy and exposure. Requests for quotes are automatically prepared and offered prices can be accepted immediately to close the deal. Standard settlement instructions can be configured and prepared.
Make sure you'll be able to make the right decision and watch the webinar.