'Payments and cash management with Cobase'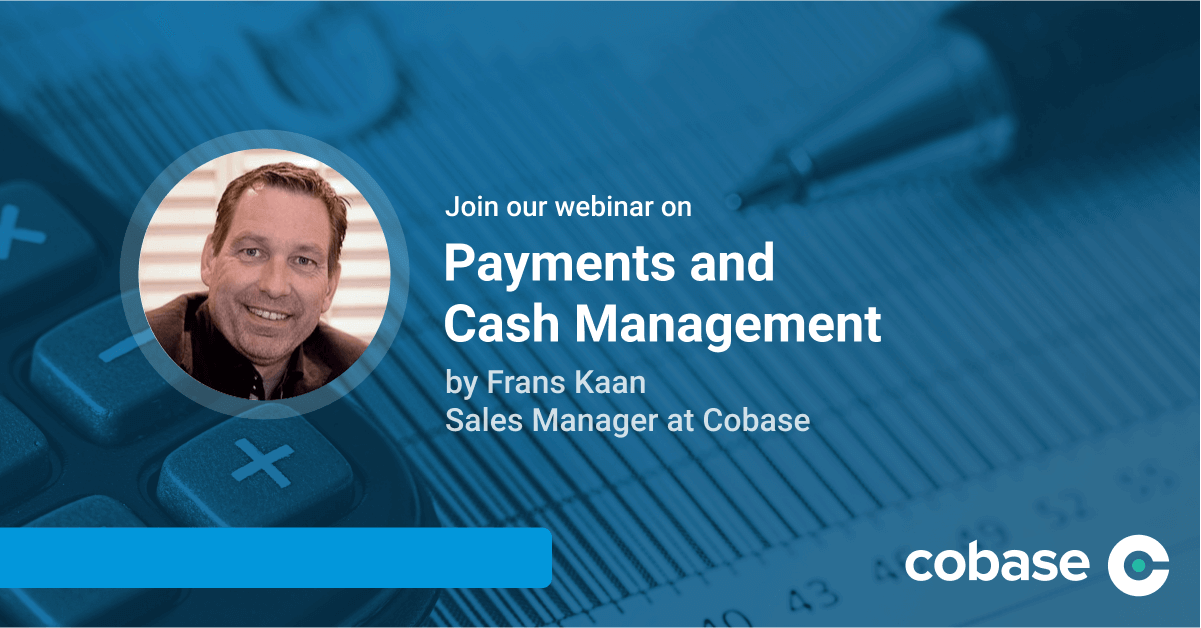 Payments and cash management with Cobase
Cobase provides connectivity to multiple banks, directly from your ERP or via a portal. This enables you to execute payments and receivables and cash monitoring.
Just one connection from the ERP system to Cobase, and from there we take care of all the technical connections with the banks, including file transformations if needed. We can integrate almost every ERP system and have API integrations with several cloud ERP and accounting systems.
Many different types of payments are supported. Cobase will take care of the data transformation required for different banks.
Make sure you'll be able to make the right decision and watch the webinar.