Are you experiencing any inefficient ways of working, cumbersome processes, risky or time-consuming manual activities in managing payments or managing liquidity in a multi-bank environment? Or are you missing seamless ERP-Banks integration?
Would you like to find out what payment processes and cash management in a multi-bank, or even multi-ERP, multi-OpCo or multi-currency situation could also look like?
Join one of our 30 minutes webinars in which we address these topics. We will provide you with an introduction to our multi-bank solution, including a live demo.
During the webinar, you can ask any questions or just watch, whichever you prefer. Other participants will only see your pseudonym and not your full name and details.
For any additional information after the webinar, you can simply request a 1-on-1 meeting or demo. This allows us to discuss any specific requirements you may have and explore even further whether our solutions may be of value to you.
Request a meeting or demo
Contact us if you are interested to learn more about Cobase. We can discuss your specific requirements and determine which modules of Cobase are most suitable for your organisation.
"Cobase offers a unique and standardized way to process payments, leading to the reduction of bank portals and associated tokens."
Mekki Weydert
Treasury Manager
Scotch & Soda
"We have much better insight into the group's cash position on a daily basis via Cobase. And the payment process is fully streamlined now. Our end goal is to get rid of electronic banking systems altogether."
Erwin de Bruijn
Treasury Officer
Stahl Holding B.V.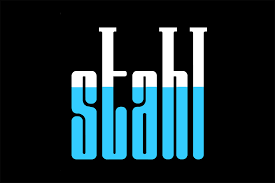 "As a newly created organisation, we needed to act fast. Cobase had the shortest implementation time to go live."
Pim Bezemer
Group Manager Business Control & Treasury
Evos

"The Cobase platform works intuitively. We did not need any training. The client service desk is easy to reach, and always willing and able to help."
Ivo Mollee
Corporate Treasurer
Plukon Food Group