A reality check on Open Banking and other new bank connectivity solutions
Download our white paper
'New developments in bank connectivity'
Benefits for treasury and cash management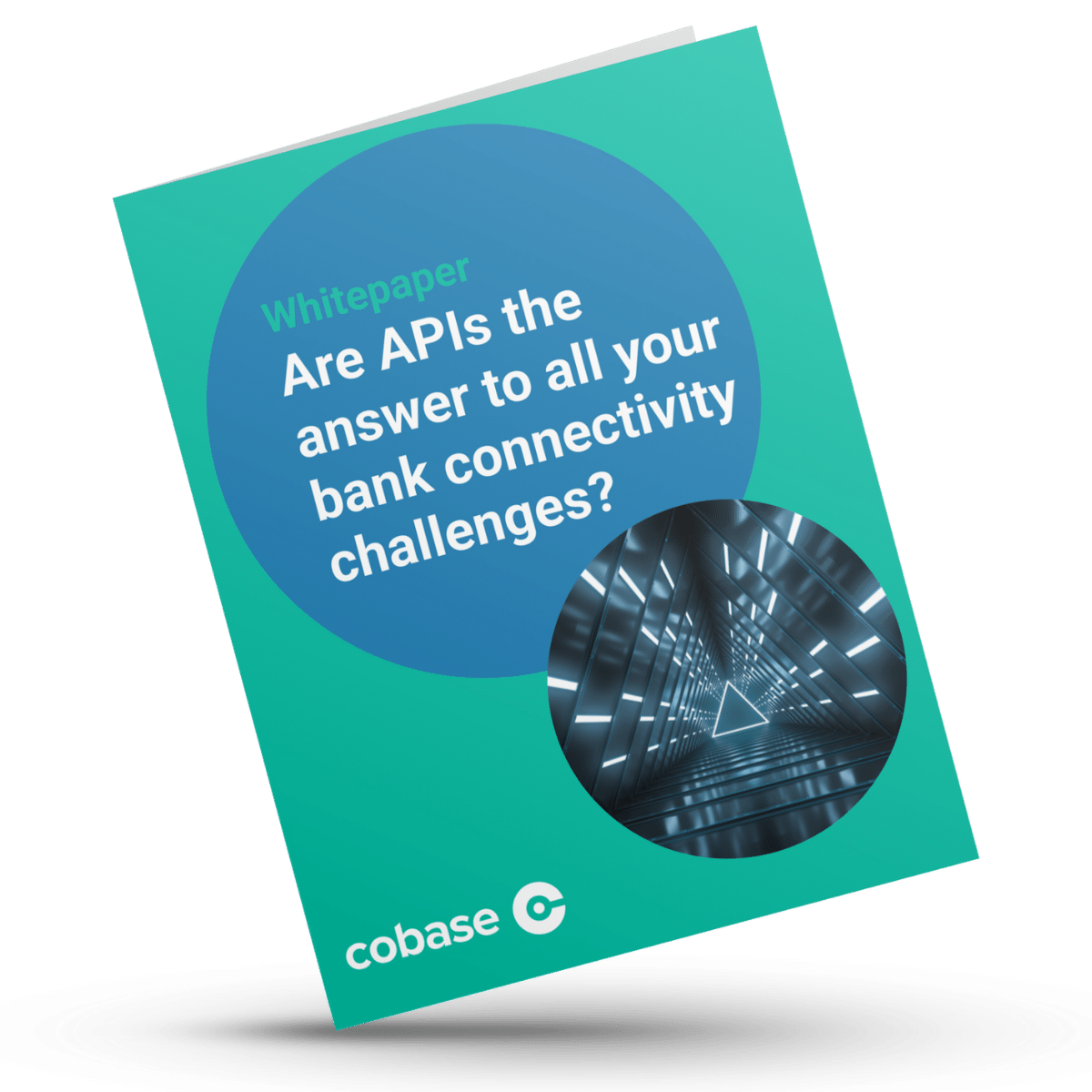 Prepare for new developments in bank connectivity
New developments in bank connectivity will enable major improvements for companies working with multiple bank accounts. There are however conditions to successfully implement new bank connectivity solutions.
Reading our white paper: 'New developments in bank connectivity offer benefits for treasury and cash management' will prepare you for the future.
The key messages of this white paper :
Working with multiple bank accounts and t

reasury management systems

is far from an easy task
Current bank connectivity solutions and t

reasury solutions

make life easier but are still far from optimal
Real-life practical examples do prove the business value of improved bank connectivity
To avoid pitfalls, corporate treasurers and cash managers should carefully strategize before deploying new bank connectivity solutions
In selecting a bank connectivity partner, one must focus on the business benefits rather than on merely technological aspects
Make sure you'll be able to make the right decision and download the free white paper.